Obituary for Sutton Richards, Jr.
We want to share a small portion of our precious father Sutton Richards, Jr. life story with you. Our father was born in Benton County of Holly Springs, Mississippi to Beatrice and Sutton Richard, Sr. on the 13th of November 1932.

Dad's family roots were extremely important to him. He often talks about his experience on the "mourning bench" on a Wednesday, and how he accepted the Lord into his heart at the age of 14. Dad worked on the family farm before enlisting in the United States Army (182nd Airborne) at the age of 17. He served for 6 years, fought in the Korean War, and was honorably discharged as a Corporal on July 2, 1955. On the very next day, dad married mom on July 3, 1955. From this union of 62 years, came five children (he referred to us as his nickel), 15 grandchildren, and 15 great grandchildren.

In the early 1960's, he served as chairman of the deacon board, usher, Sunday School teacher and an associate minister of Metropolitan Missionary Baptist Church under the leadership of the late Robert A. Myers. Then, he moved his membership to Jordan Missionary Baptist Church to aide and assist the late S.W. Austin. Dad was a hard-working businessman who worked for a company that wasn't favorable to African-Americans owning a Texaco station (Richard's Texaco) which required him to remain open 24 hours 7 days a week. He took on their challenges and mistreatment to provide for us and a means to employ others that needed that one step toward life opportunities. And, he still managed to raise us with strict expectations (through telepathy we must add). Dad loved to share his story, when the Lord called him to preach. It was the year 1962 in Children's Hospital with one of his nickel, that was hospitalized due to a serious accident. In 1974, he finally accepted his life changing assignment and it wasn't long after, in April 1979, he began his 39-year mission as the Shepherd of First Mt. Carmel Missionary Baptist Church, and became a member of Mt. Period Missionary Baptist Church, where the Rev. Jerry M. Carter, Sr. is Pastor. Dad had several passions, hearing us sing, carpentry and gardening. He also enjoyed nicknaming the kids and other people that extended beyond the family.

We are the proud children of Sutton and Orcean who exercised and exemplified unconditional love for our Lord Jesus Christ, our heritage, our entire family, friends and his church. Dad wasn't about credentials or degrees all over the wall. He believed that spreading and giving wisdom in the word of God and life encounters were treasures. He was firm, but at the same time, he would give you his shirt off his back. He put his heart into his garden just to enjoy seeing others picking enough food so they would have enough to eat. We would love to tell every special detail and moments with them. But, there is one thing we do cherish from our childhood: When dad would leave for work, he never would say goodbye, nor did he want us to say it back. So, we would send him off with a hug and say, "THUMBS-UP DADDY!" from our box of treasures.

Our father was preceded in death by our mother Orcean Richards, his parents Beatrice and Sutton Richard, Sr., grandson Severen Clayborn, great grandson Seth Clayborn, brothers, Joe L. and Albert Richard, Clinton Boga, and Dallas McKay, and sister Lessie B. Ayers.

He leaves to cherish his memory, son Mark (Membere) Richards; daughters, Rev. Sharon Clayborn, Min. Jennie Richards-Price, Cathy Harris, and Linda (Keith) Brown, all of Columbus, OH; sisters, Delphia Ann Reliford of Terre Haute, IN, and Mary Lee Longs of Columbus, OH; in-laws, Lorie (Eddie) Roquemore, Jean (John) McCoy, Charles King, all of Columbus, and Lester Love of Memphis, TN; grandchildren and great grandchildren, and a host of nieces, nephews and friends.
To send flowers or a remembrance gift to the family of Sutton Richards, Jr., please visit our Tribute Store.
Previous Events
Floral Delivery Access Information
Diehl-Whittaker Funeral Service (Main Lobby)
720 E. Long St.
Columbus, OH 43203
Visitation
First Mt. Carmel Missionary Baptist Church
470 E. Welch Ave
Columbus, Ohio 43207
Funeral Service
First Mt. Carmel Missionary Baptist Church
470 E. Welch Ave
Columbus, Ohio 43207
Graveside Ceremony
Forest Lawn Memorial Gardens
5600 East Broad Street
Columbus, Ohio 43213
The procession will depart from the parking lot of Diehl-Whittaker Funeral Service at 10:30 a.m.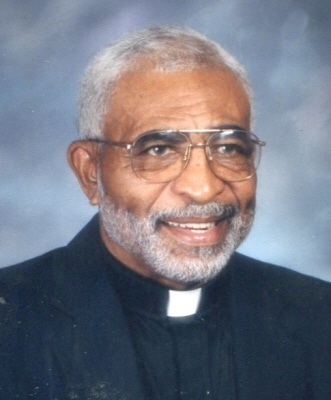 Thank you for sharing your
memory of Sutton
Provide comfort by sending fresh
flowers from our local florist.
No thanks, please don't show me this again.