Obituary for Stanley Richard Craig, Sr.
Stanley Richard Craig, Sr. was born January 4, 1937 to Lewis Samuel Craig and Anna Richardson Craig in Columbus, Ohio. He was the seventh child born into a family of twelve children. Likewise, on July 21, 2018, he became the seventh child to transition from this earthly realm unto the rewards and promises of Jesus Christ.

As a young man, Stanley was employed as a warehouse worker at Westinghouse. He didn't like that job very much because he always had higher ambitions. So, he tried his hand at traveling with a semi-professional basketball team. He became known as a pretty good basketball player who had a very nice shot. Athletically, in high school, Stanley Craig ran track and had speed in running. He always enjoyed his many victories whenever challenged. During his twenties, Stan studied real estate. He earned his license and later became a real estate broker. This effort was spurred by a memorable event that he carried with him from his childhood. When he was just twelve years old, a realtor told Stanley he would give him some money if he could bring him a buyer for a house. Stanley did just that – he brought the realtor a buyer and earned some pocket change. This was enough to leave a permanent impression which caused a young Stanley Craig to realize he could make money by selling houses. One never knows how they may influence the life of a child.

Stan opened his own real estate office and became a pioneer for African-American citizens of Columbus, Ohio. He conducted business on Cleveland Avenue and established a good reputation within the community. Helping to put customers into homes of their own was an ultimate joy for Stan. There are many individuals and families, all around the city of Columbus, who are in their homes today because of Mr. Craig's efforts. He would often go out on a limb to help those less fortunate than he, and in a few instances, even voluntarily passed his commission onto his client rather than keeping it for himself. He had respect for money, respect for how he obtained it, and an even greater compassion and respect for his clientele. Craig had a heart of generosity toward his community. He gave away holiday turkeys, rendered support to "little league" teams as well as adult softball teams. If he knew of a need, Stan was willing to extend a helping hand – purchasing groceries or clothing for others, slipping money into someone's hand or pocket, donating blood, visiting the sick and shut-on and spending hours at their bedside – all these things and many other acts were done out of Stanley Craig's care and concern for his family and fellow man, without expectation of a return. Mr. Craig influenced quite a few people to become property owners, landlords, and real estate salespersons. He started offering his own real estate classes held in his office building. Mr. Craig rendered quality instruction and passed on valuable information to his students about the field of real estate either as a profession or simply a sideline opportunity. In fact, one of the most successful Jewish landlords and commercial landowner studied under Stanley and became a very wealthy businessman in this local area. At one point, Stanley worked for Ashland Oil Company. He purchased and sold quite a few corner lots for gas stations and was able to successfully sell prominent properties throughout the city, including Canterbury Arms (across from Union Cemetery). The sale of downtown garages and appliance stores outside of Columbus helped broaden his skills, thus leading him to greater success with commercial property sales throughout the state of Ohio and beyond. There were also dark times dealing with controversies and a slow real estate market, but Stanley Craig never lost his dignity or self-respect. He weathered it all by maintaining his belief in God and the strength of prayer. Stan didn't have a halo, nor horns on his head, nor wings on his back; however, Psalm 8:5 reminds us that "man is made a little lower than the angels." Stan would frequently say, "God knows my heart and God knows me." Many a time, prayers were initiated with his wife, mother-in-law, and son, Richard. We would join our hands together and, after everyone had prayed aloud, Stan would comment, "that was a beautiful prayer" and we would all feel better. Mr. Craig served on the board of United Way and did business with persons amid all levels of financial status from various walks of life. He worked with churches from the pastor to the pew. For Stan, selling real estate was more of a "calling" rather than just his occupation. He faced failures and enjoyed triumphs. He had friends, knew of enemies, and was sometimes met with jealous spirits from some; nonetheless, Stanley Craig would not be steered away from doing what he knew was right. He maintained his stance, exercised self-assertion when needed, and never forgot to bow his head and bend his knees in prayer. After 44 years of service and salesmanship, he retired in December 2006 due to illness. He never returned to full-time activity as a broker and he indeed missed his work.

Stan is preceded in death by both parents and his stepfather, Rev. M.B. Myers (founder and Pastor Emeritus of Love Zion Baptist Church), one son, Jeffery Allen Craig, brothers, Henry Bland, Samuel Lewis, John, and Abraham Lincoln Craig; sisters, Alma (Samuel) Jordan and Eloise (Booker) Jordan; stepbrother, Rev. Robert Myers (former pastor of Metropolitan Baptist Church, now known as New Faith Baptist Church under the pastorate of Dr. Jeffery Keyes); father-in-law Edward Steele, Sr., mother-in-law Margaret B. Steele; brothers-in-law, Edward Steele, Jr., Waymon Malone, Sr., and Robert Holmes; nephews, Larry, John Jr., Donnie, Little Ricky and Melvin; nieces, Kimberlee Malone, Cora Allen, Priscilla Jackson and great niece, Jasmine Handon.

He is survived by his wife of 34 years, Jacqueline S. Craig; children, Stanley R. Craig, Jr. (Donna), Stephanie J. Craig, Shawn M. Craig (Shonda), Sheryl Craig Wilson (Ronnie), and Richard E. Craig; 17 grandchildren, 13 great grandchildren; sisters, Florence Holmes, Shirley Malone, Bertha Nowell, and Christina Elena Johnson; brother Donald (Marilyn) Craig; sister-in-law Marian A. Craig; former wives, Shirley D. Franklin and Sandra Goodson; and a host of nieces, nephews, other relatives and friends.

Surely, it can be said, for 81 years, he lived a full life. There will never be another Stanley Richard Craig, Sr. He enjoyed laughing, cracking jokes, fine restaurants, good meals, and traveling to many destinations and special events. He lived freely, loved willingly and accomplished many goals. To God be the glory, honor, gratitude and praise.
To send flowers or a remembrance gift to the family of Stanley Richard Craig, Sr., please visit our Tribute Store.
Previous Events
Floral Delivery Access Information
Diehl-Whittaker Funeral Service (Main Lobby)
720 E. Long St.
Columbus, OH 43203
Visitation
Love Zion Baptist Church
1459 Madison Avenue
Columbus, OH 43205
Funeral Service
Love Zion Baptist Church
1459 Madison Avenue
Columbus, OH 43205
Cemetery Details
Location
Union Cemetery
3349 Olentangy River Road
Columbus, OH 43202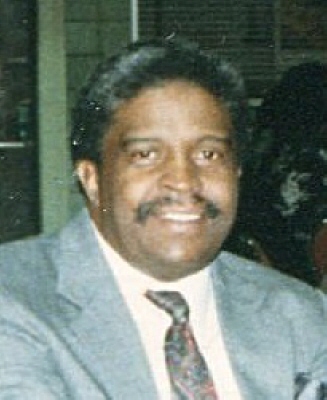 Thank you for sharing your
memory of Stanley
Provide comfort by sending fresh
flowers from our local florist.
No thanks, please don't show me this again.